Clear Height Properties Increases Square Footage Leased by 80% Year over Year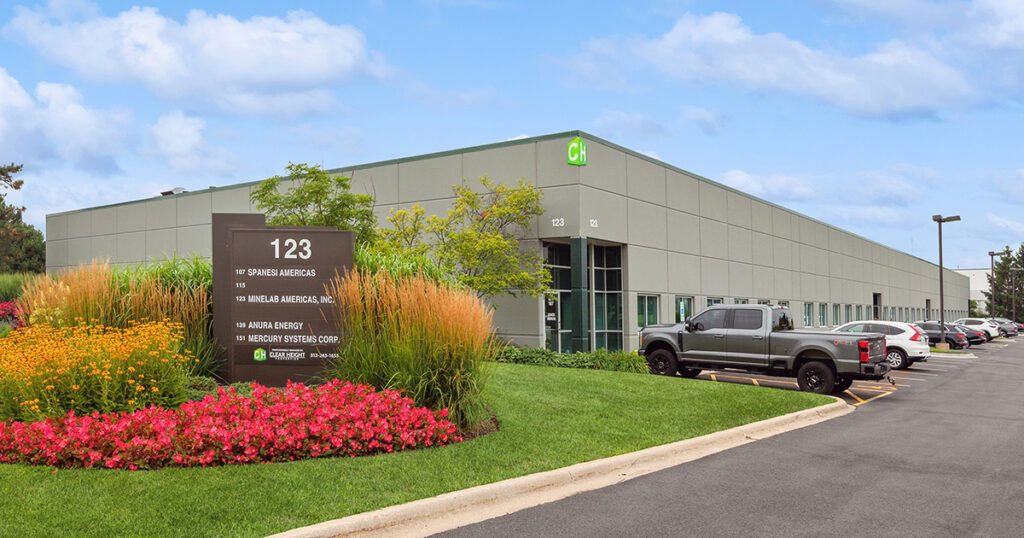 Clear Height Properties completed 37 new and renewal leases totaling 205,000 SF in Q3 2023 bringing the total to 767,000 SF leased in 2023 compared to 425,000 SF leased during the same period in 2022.
"There was a higher volume of tenant consolidations, subleases and relocations in the third quarter as higher interest rates have led to businesses making consequential real estate decisions," said Max Hoye, Director of Leasing at Clear Height. "Our portfolio has delivered elevated absorption and retention metrics for 2023. We forecast that these positive results will persist as competing properties are frequently being removed from the market supply to make way for larger industrial developments."
Significant transactions in the third quarter of 2023 included:
J. Blanton Plumbing, Northbrook
11,000 square foot lease with a top-rated plumbing company that has been serving the Chicagoland area for three decades.
J. Blanton was represented by Steven Goldstein with Jameson Commercial and Brian Silverman with JBS Commercial Real Estate represented Clear Height.
Wang Testing Services, Lombard
10,000 square foot renewal completed with Wang who specializes in geotechnical engineering, construction inspection and material testing services.
Unitrol Electronics, Northbrook
An 11,000 square foot renewal was completed with Unitrol who has been located in this building since 1989.
Unitrol is a manufacturer specializing in welding controls and process water chillers.
Steve Maxwell Vintage Drums, Glendale Heights
11,000 square foot expansion and extension has been signed with Steve Maxwell Drums.
Steve Maxwell is expanding upon their drum studio, showroom and store which has consistently offered some of the rarest drums in the world.
About Clear Height Properties
Piloted by an experienced leadership team, Clear Height Properties has built a strong platform for acquiring and operating industrial real estate in the most desirable locations throughout the Midwest. From its headquarters in Oak Brook, Illinois, the firm has bought and sold 175 assets totaling over $750M over the past ten years, establishing a record of strong risk-adjusted returns. Driven by its core values and mission of "building wealth and creating legacies," Clear Height is uniquely positioned to invest in, manage and add value to every asset and relationship. Learn more at www.clearheight.com.