02 May

Lauren Posey Named Director of Property Operations at Clear Height Properties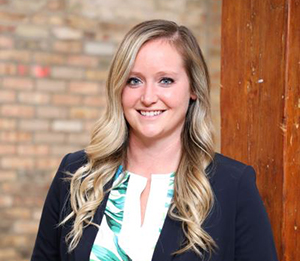 Clear Height Properties has created a new Property Operations department, promoting former Property Operations Manager Lauren Posey to the role of Director. Relatively uncommon in the industry, property operations bridges property management and accounting functions to streamline analytics, communications, and decision making across Clear Height teams.
"Visibility throughout the organization means I can predict how decisions might impact other areas of the business—my goal is always thinking three steps ahead to make sure ideas we're considering will work across the board," explains Lauren. "Clear Height is growing so quickly, this new role will allow me to fine-tune and standardize processes as we continue to scale up."
"Lauren's property management and accounting experience created a real opportunity for Clear Height and our 375+ tenants," offers Gary Rose, Clear Height Chief Operating Officer and President. "Two years after she began defining the scope of our property operations, it's an essential part of our growth strategy. We're pleased she's now expanding this capacity as she directs her own team."
Lauren has been with Clear Height Properties since late 2020. Prior to joining Clear Height, Lauren held accounting and property management positions at JLL, as well as various positions at Northern Trust, MidWestOne Bank and The National Bank.
Lauren holds a degree in accounting from the University of Iowa. She has been a member of the Emerging Leaders Group in BOMA Suburban Chicago and completed the BOMA Fundamentals of Real Estate course.