Clear Height Properties/Harbert U.S. Real Estate Acquire Multi-Tenant Light Industrial Complex in Bloomington, Minnesota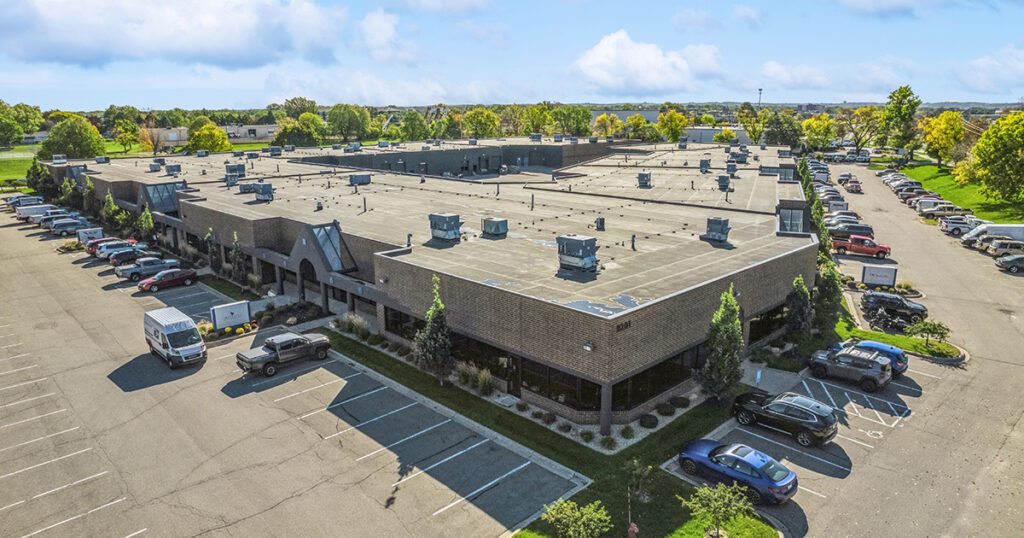 A joint venture partnership between Oak Brook-Illinois-based real estate investor Clear Height Properties ("Clear Height") and Harbert US Real Estate ("HUSRE"), an investment strategy sponsored by Harbert Management Corporation ("HMC"), has acquired a 121,684 square foot, muti-tenant light industrial complex located at 9201 East Bloomington Freeway in Bloomington, Minnesota, known as the "Bloom Tech" complex.
The property is comprised of 14 tenants with 20 dock-high doors and five drive-in doors.
"Bloom Tech features a diverse tenant roster with historical long-term retention," said Jacob Swartz, Associate Director of Acquisitions, Clear Height Properties. "The property is strategically located two turns off of the intersection of I-35 and 94th Street, providing the tenants easy ingress and egress throughout the Twin Cities."
"We are excited to further expand our investment into the Minneapolis market through this infill multi-tenant complex," said Robin Stolberg, Managing Director of Acquisitions, Clear Height Properties.
Bentley Smith and Judd Welliver of CBRE National Partners were the sole brokers in the purchase transaction.
About Clear Height Properties
Piloted by an experienced leadership team, Clear Height Properties has built a strong platform for acquiring and operating industrial real estate in the most desirable locations throughout the Midwest. From its headquarters in Oak Brook, Illinois, the firm has bought and sold 175 assets totaling over $750M over the past ten years, establishing a record of strong risk-adjusted returns. Driven by its core values and mission of "building wealth and creating legacies," Clear Height is uniquely positioned to invest in, manage and add value to every asset and relationship. Learn more at www.clearheight.com.
About Harbert Management Corporation
Harbert Management Corporation is an alternative asset manager with approximately $7.9 billion in Regulatory Assets Under Management as of September 30, 2023. Formed in 1993, the firm is privately owned and serves foundations and endowments, fund of funds, pension funds, financial institutions, insurance companies, family offices, and high net worth individuals across multiple asset classes. Investment strategies include European and U.S. real estate, seniors housing, U.S. growth capital, credit solutions, infrastructure, and absolute return funds. For additional information about HMC visit, www.harbert.net.