Clear Height Properties/Harbert U.S. Real Estate Acquire Lake County Industrial Property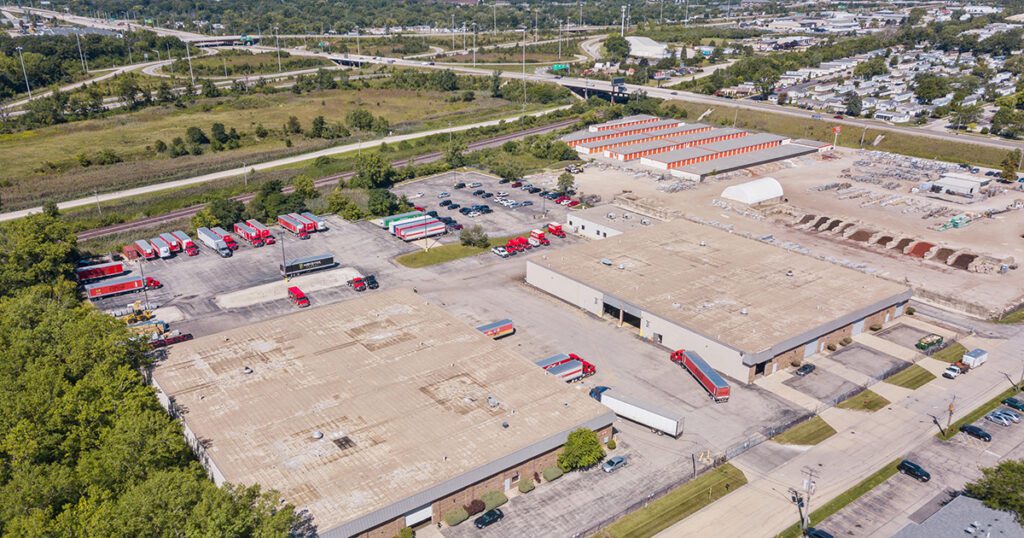 A joint venture partnership between Oak Brook-based real estate investor Clear Height Properties ("Clear Height") and Harbert US Real Estate ("HUSRE"), an investment strategy sponsored by Harbert Management Corporation ("HMC"), has acquired an industrial property at 700‒750 Chestnut Avenue in Park City, Illinois. Situated between Lake Bluff and Waukegan, and only a mile from the new American Place Casino, the property includes two buildings totaling 103,686 SF on over eight acres of usable land. Both buildings are leased by Reyes Coca-Cola Bottling. In addition to the two buildings, the property includes gated outside parking/storage for semi-truck cabs and semi-truck trailers as well as fleet delivery vehicles.
"This acquisition is perfectly aligned with our investment strategy," said Rick Nevarez, Clear Height Properties' Director of Acquisitions. "We target distribution, manufacturing, flex, and Industrial Service Facilities (ISFs). These assets are unique with parking and generous outdoor storage."
"We are excited to acquire this extremely rare property," added Robin Stolberg, Managing Director of Acquisitions at Clear Height Properties. "The functionality, location, and upside all contribute to our confidence in this investment."
Paige Gunn, Vice President of Industrial Real Estate and Investment Sales at Stream Realty Partners represented Clear Height in the acquisition. CBRE has been retained to lease the property, led by Executive Vice President Jason Lev, Senior Vice President John Suerth, and Vice President Jimmy Kowalczyk.
About Clear Height Properties
Piloted by an experienced leadership team, Clear Height Properties has built a strong platform for acquiring and operating industrial real estate in the most desirable locations throughout the Midwest. From its headquarters in Oak Brook, Illinois, the firm has bought and sold 175 assets totaling over $750M over the past ten years, establishing a record of strong risk-adjusted returns. Driven by its core values and mission of "building wealth and creating legacies," Clear Height is uniquely positioned to invest in, manage and add value to every asset and relationship. Learn more at www.clearheight.com.
About Harbert Management Corporation
Harbert Management Corporation is an alternative asset manager with approximately $8.0 billion in Regulatory Assets Under Management as of July 31, 2023. Formed in 1993, the firm is privately owned and serves foundations and endowments, fund of funds, pension funds, financial institutions, insurance companies, family offices, and high net worth individuals across multiple asset classes. Investment strategies include European and U.S. real estate, seniors housing, U.S. growth capital, credit solutions, infrastructure, and absolute return funds. For additional information about HMC visit, www.harbert.net.